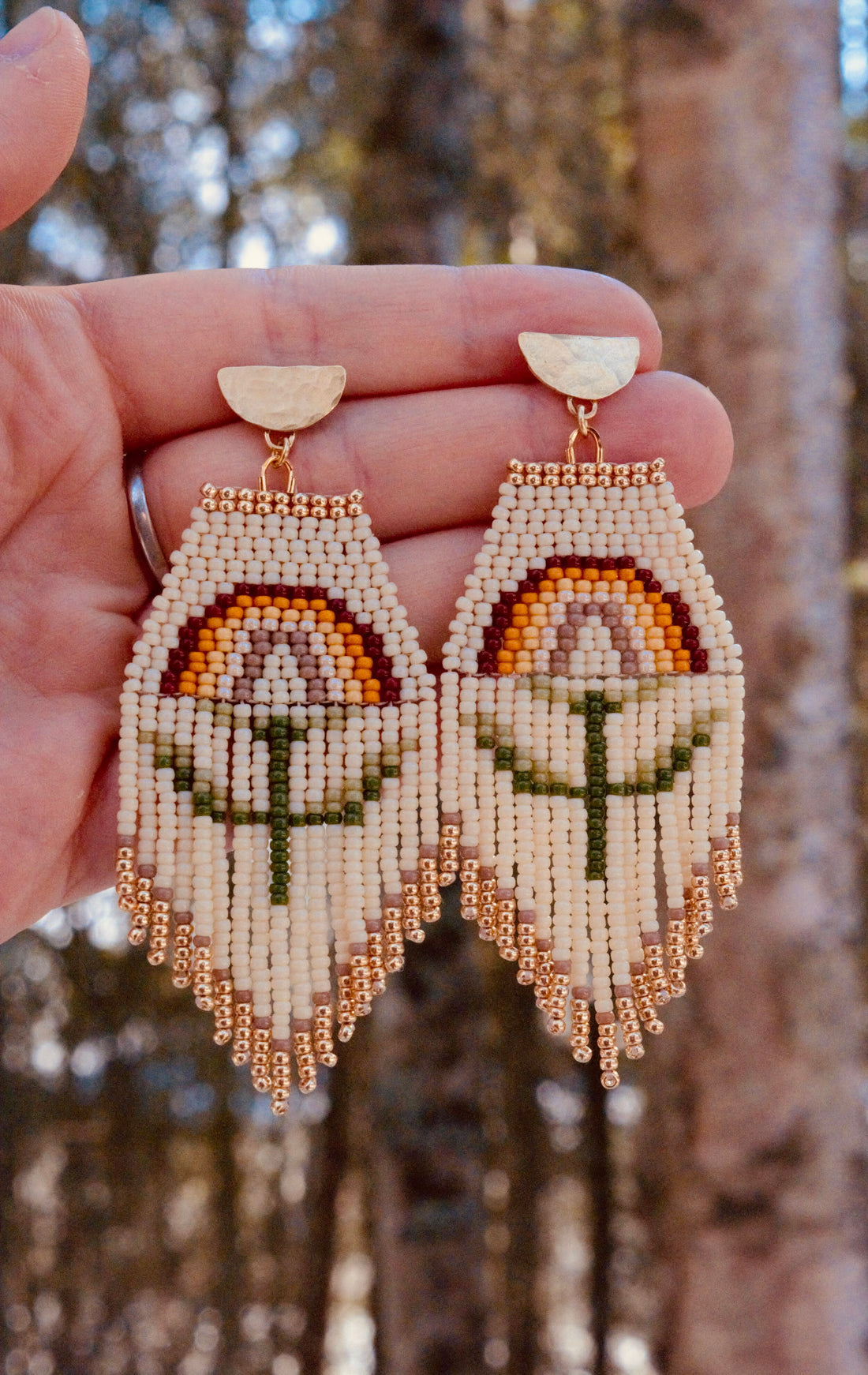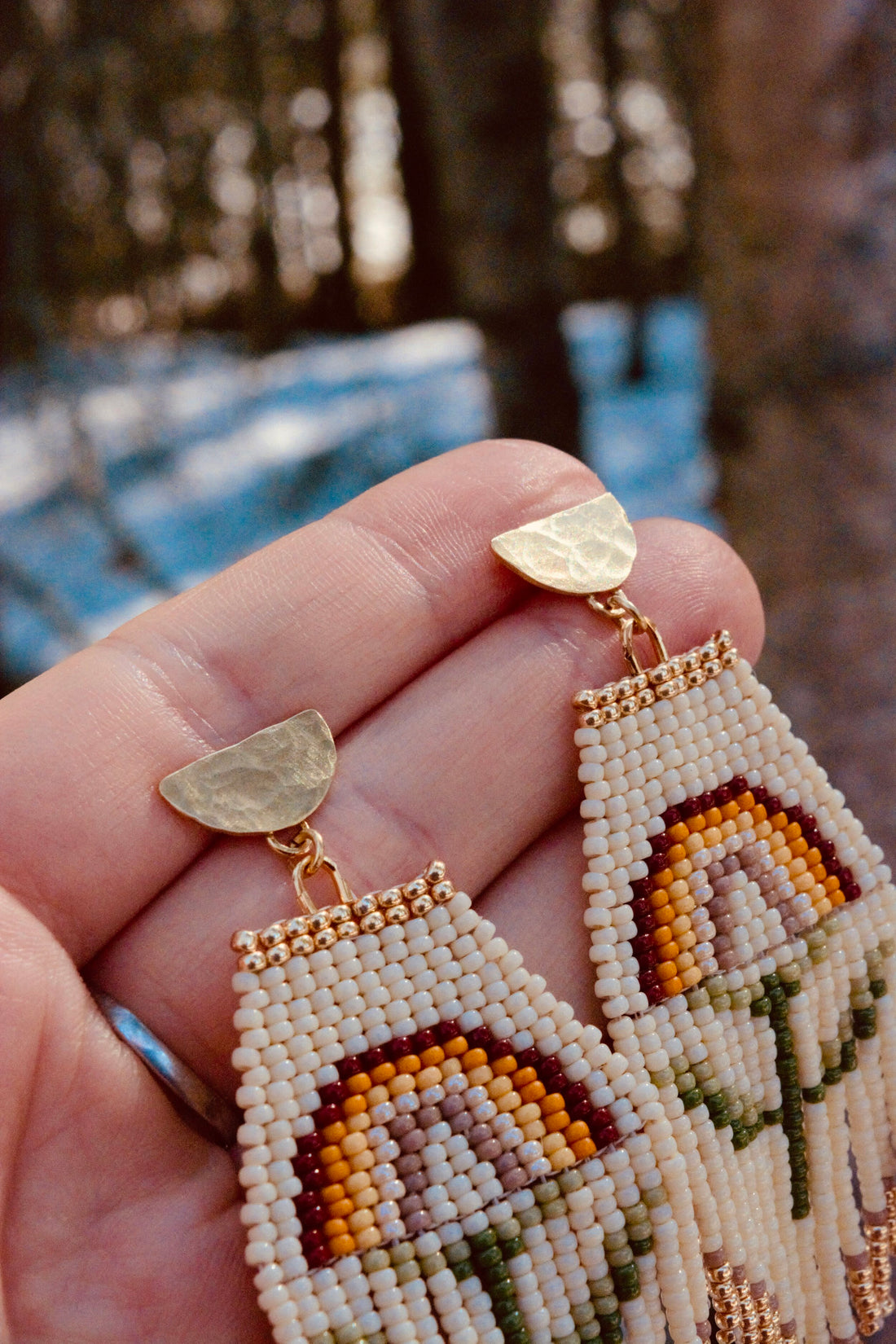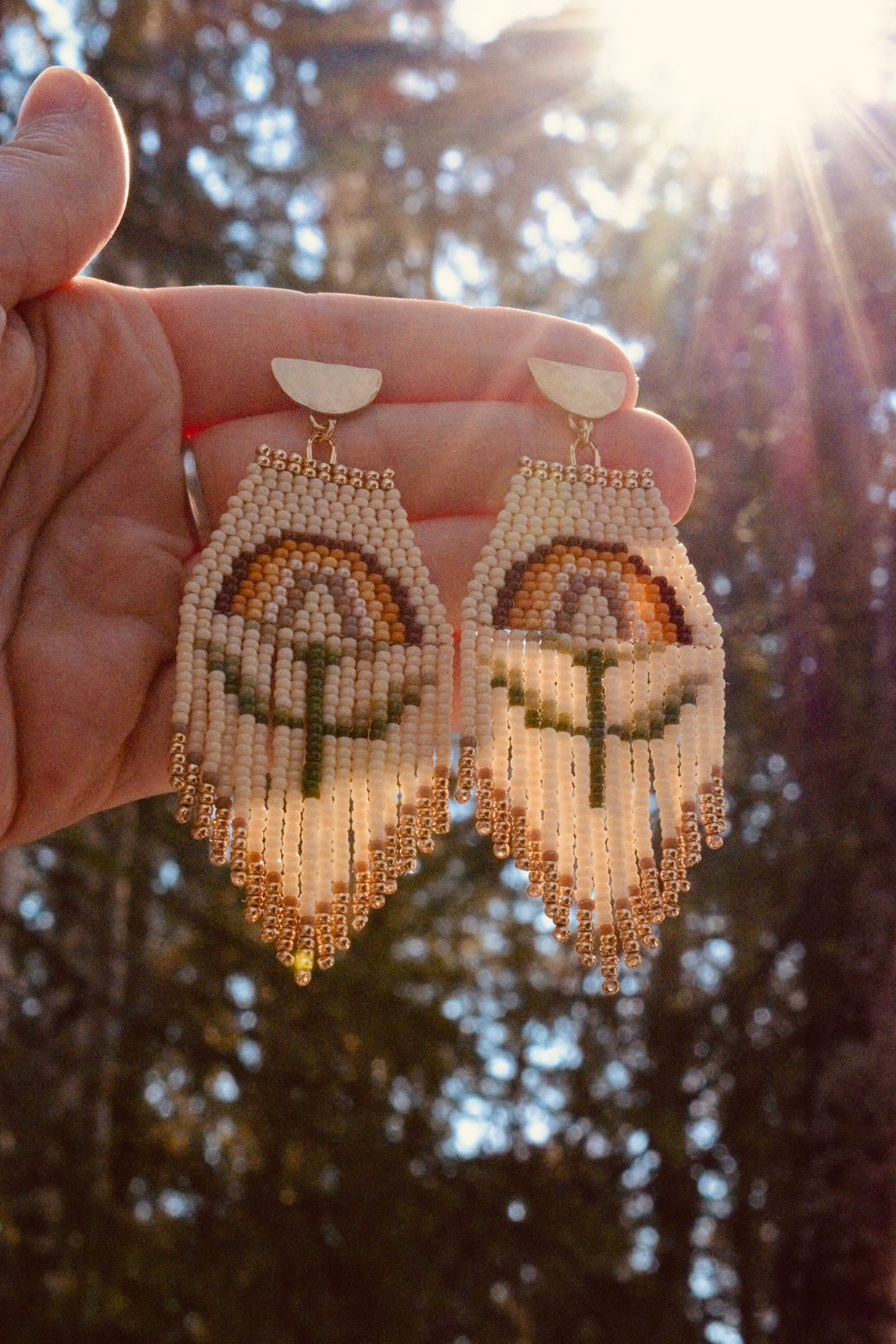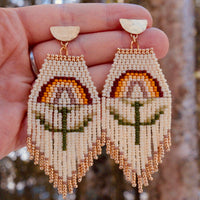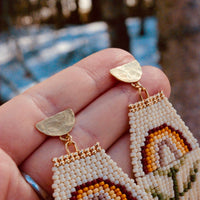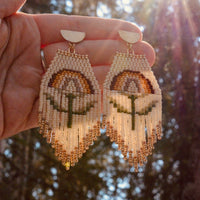 Retro Rainbow Studs - MA x RR Collab
The Retro Rainbow Studs are dedicated to all of us growing into our true selves.
This pair hangs 3 inches long and each earring weight under 1oz, making them incredibly lightweight and easy to wear.
The brass studs are designed and hand cut by Sabrina (Mindful Adornment) and have silver posts and earring backs, making them friendly to most sensitive ears.
10% of the profits of this pair will be donated to an LGBTQ+ organization or distributed as direct aid to LGBTQ+ community members in need.
Thank you for supporting two artist with your purchase of an MA x RR Collab pair :)
** Please allow 2-4 week for your earrings to be woven especially for you :) You will receive an email with tracking once they have shipped!