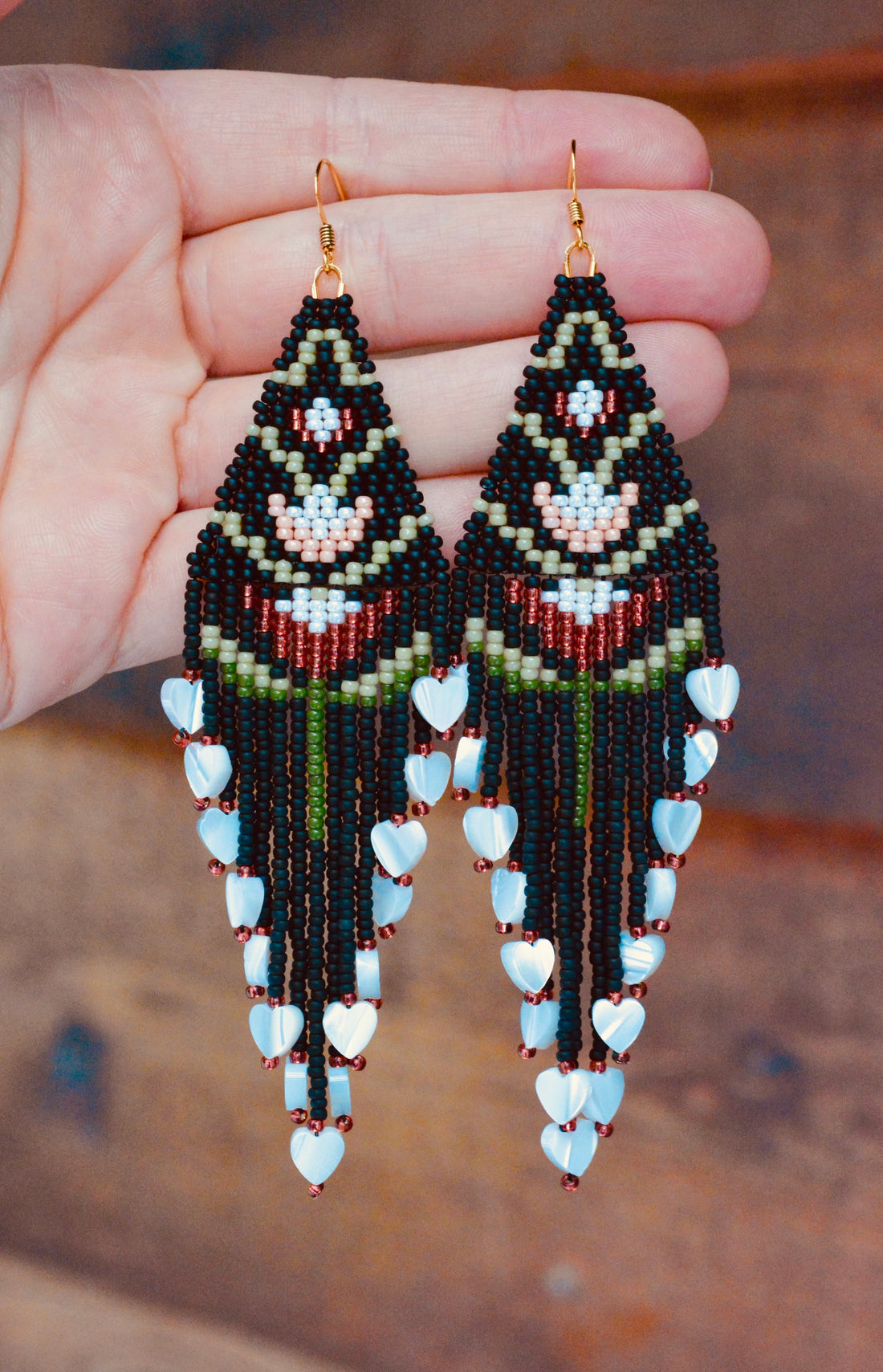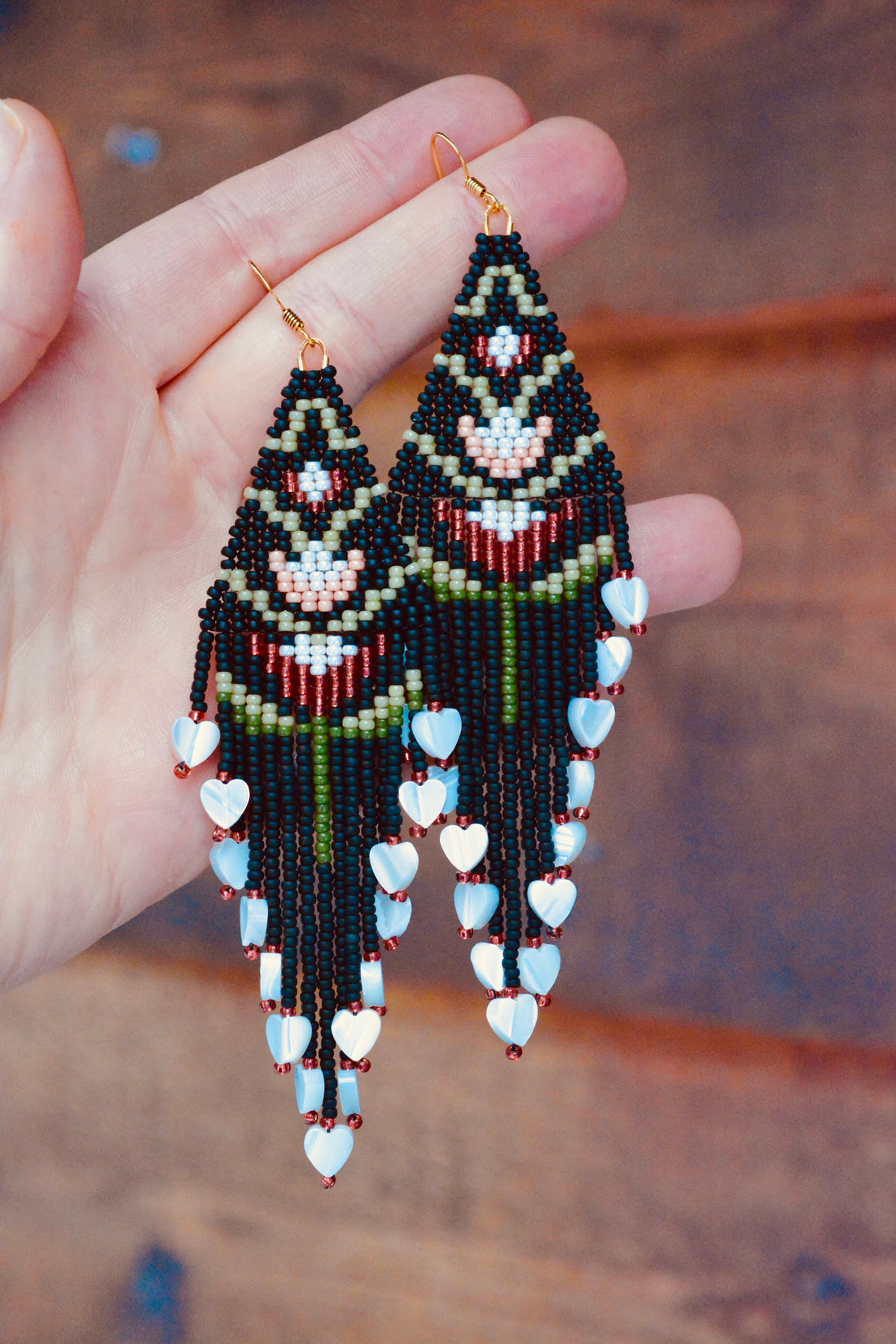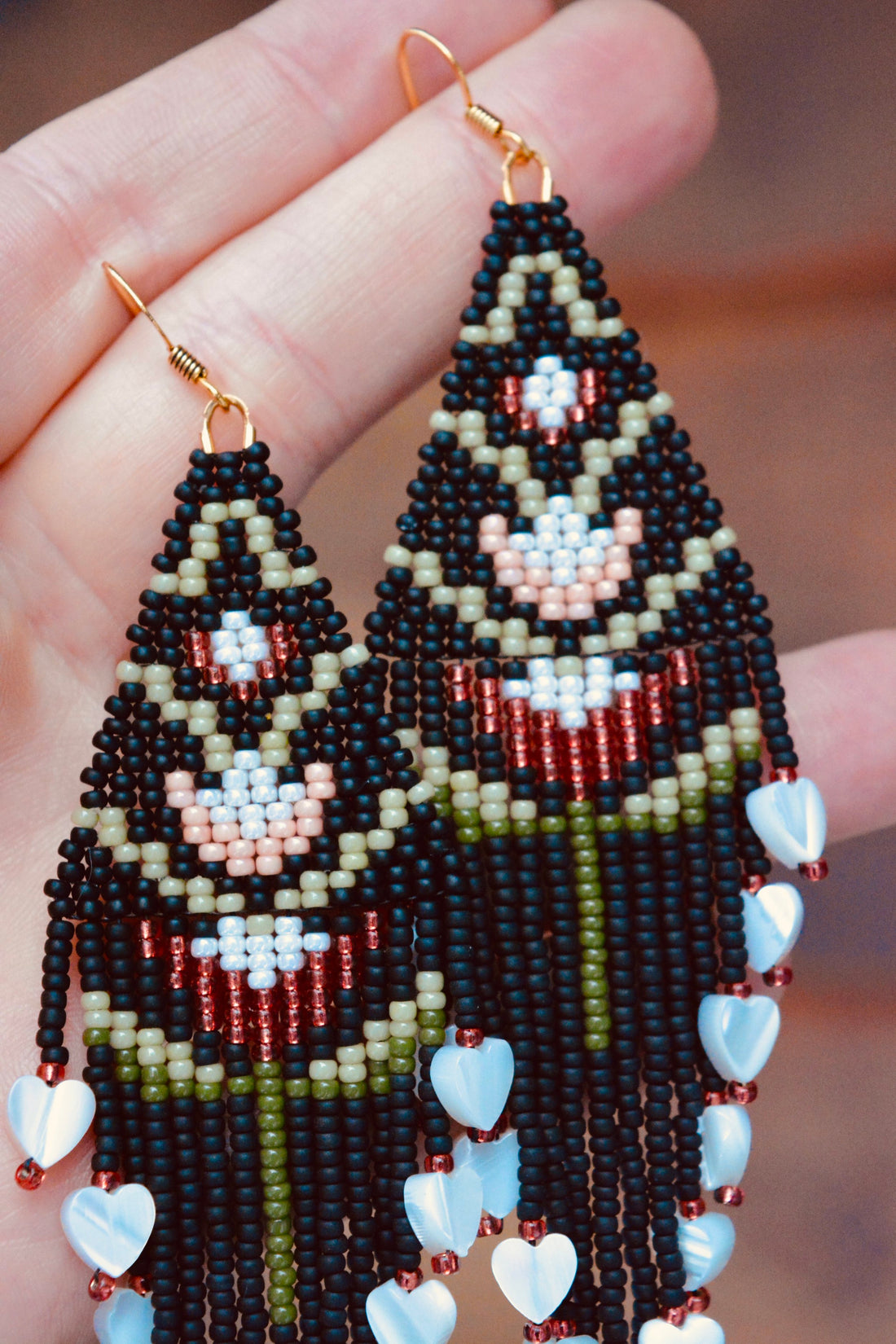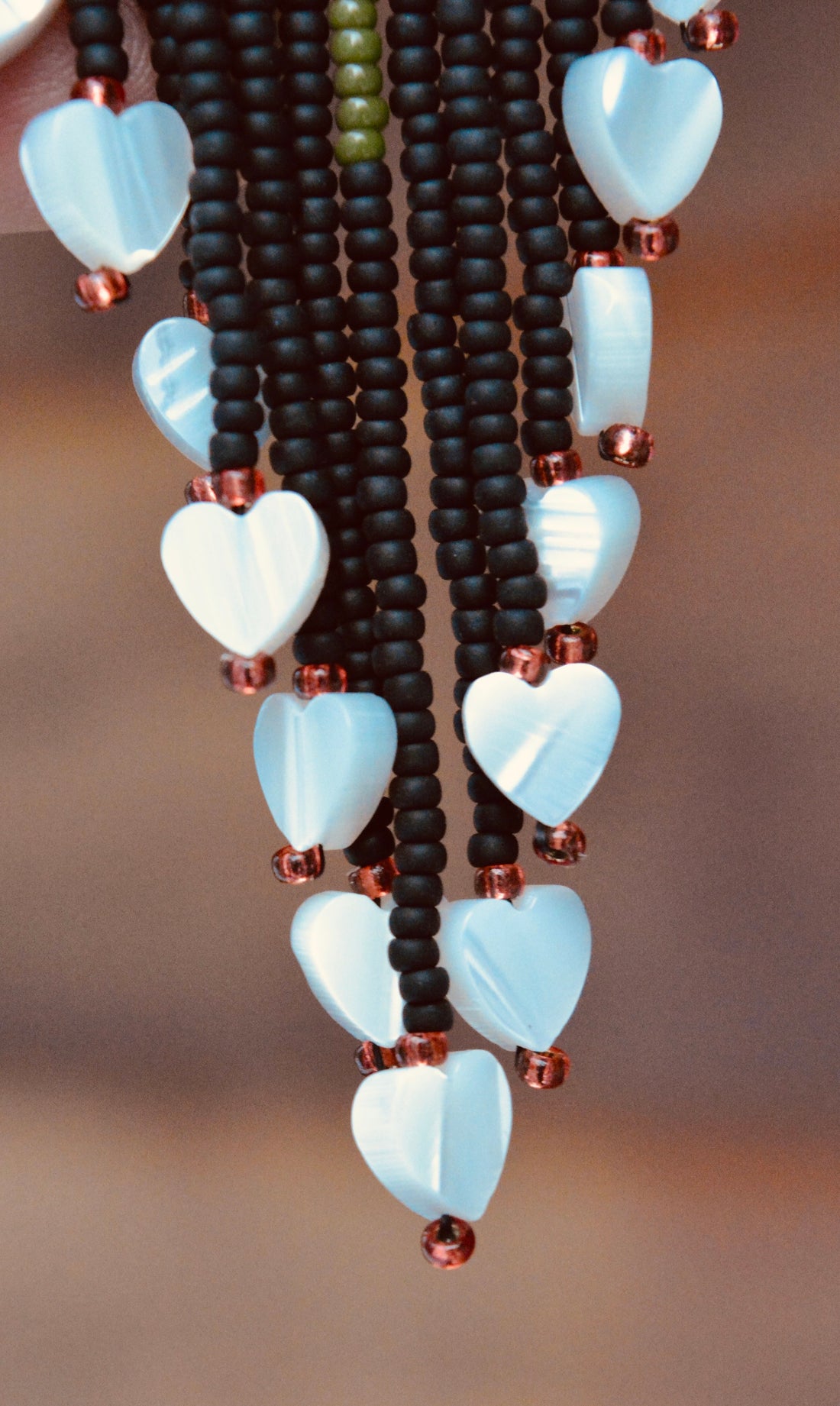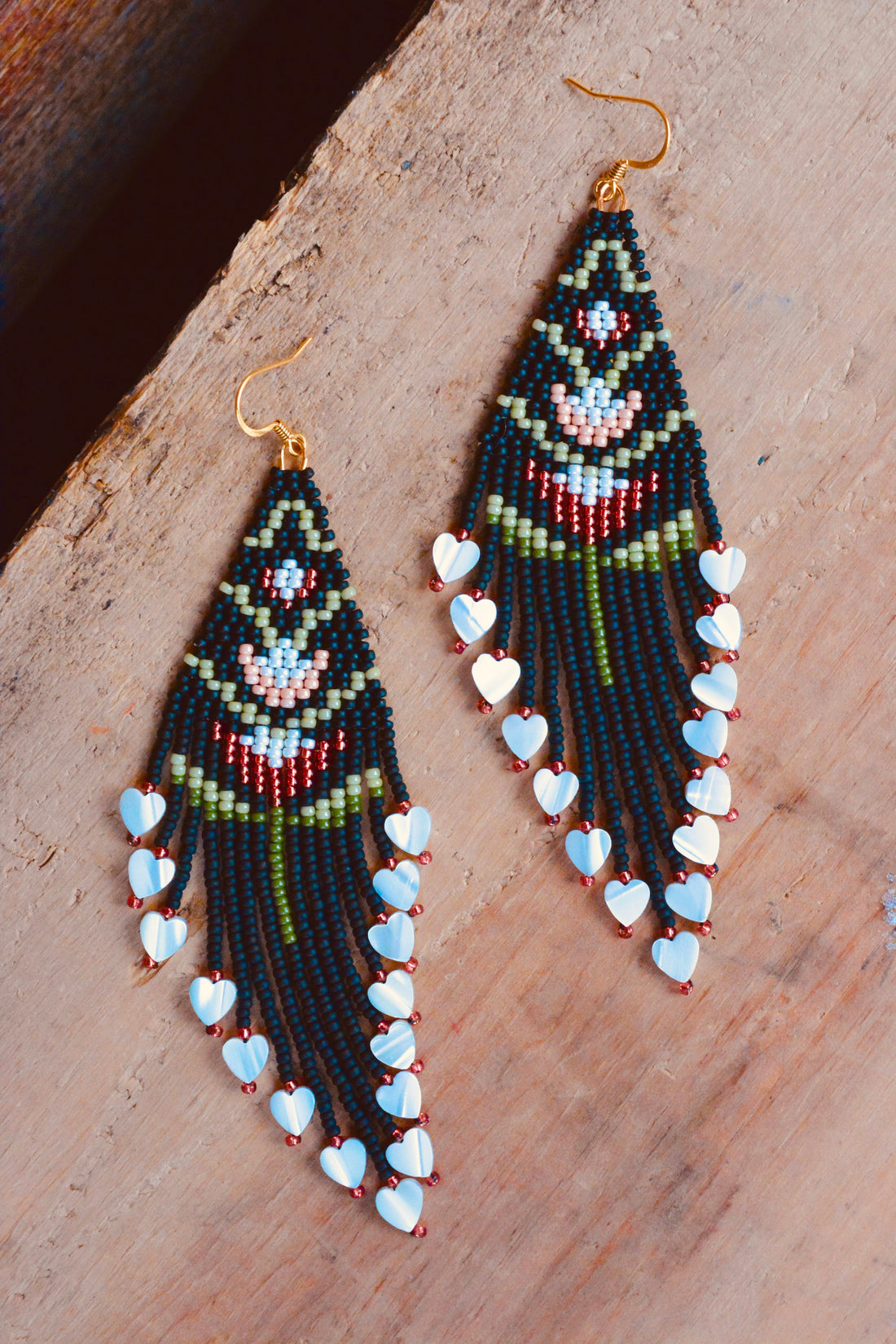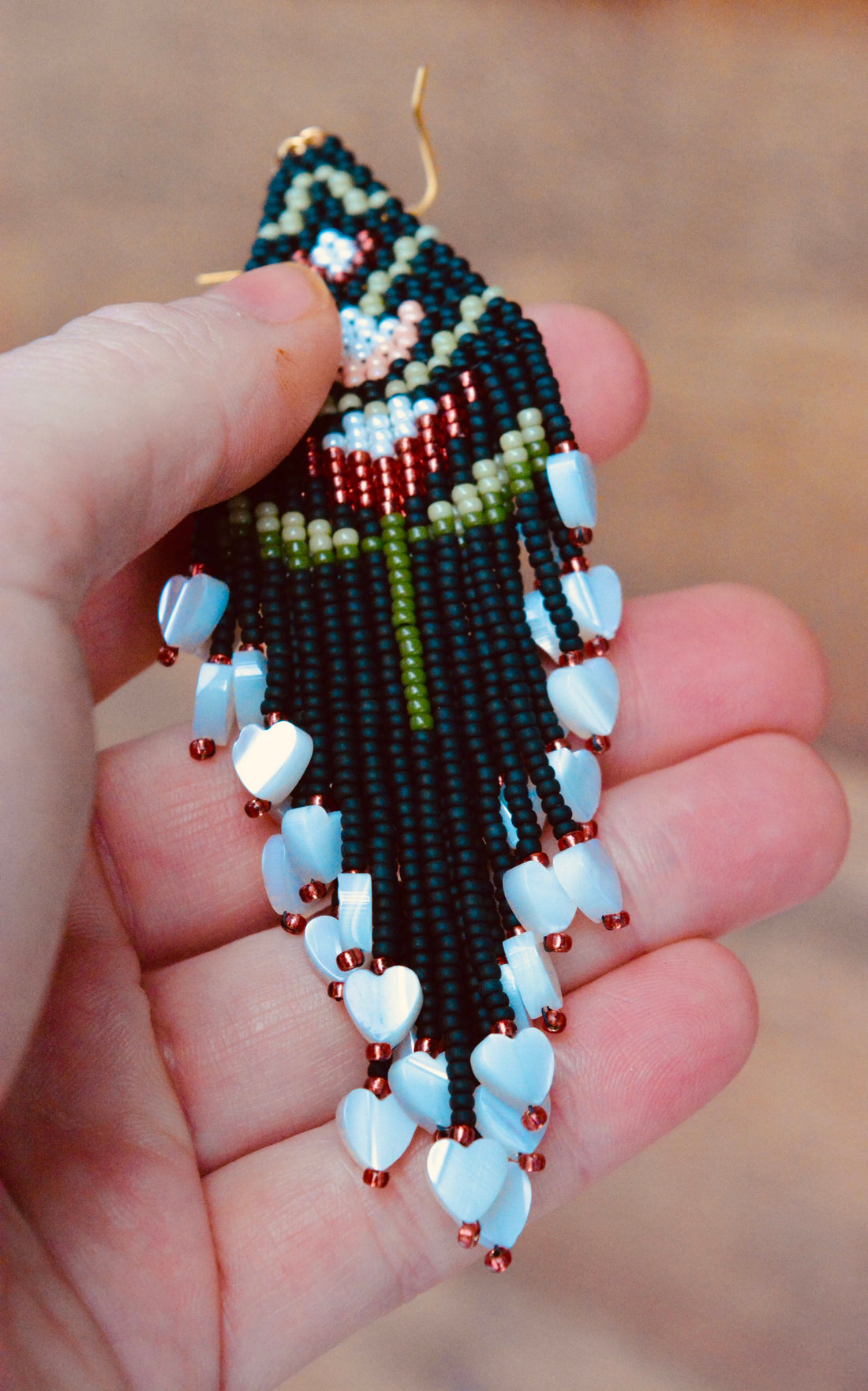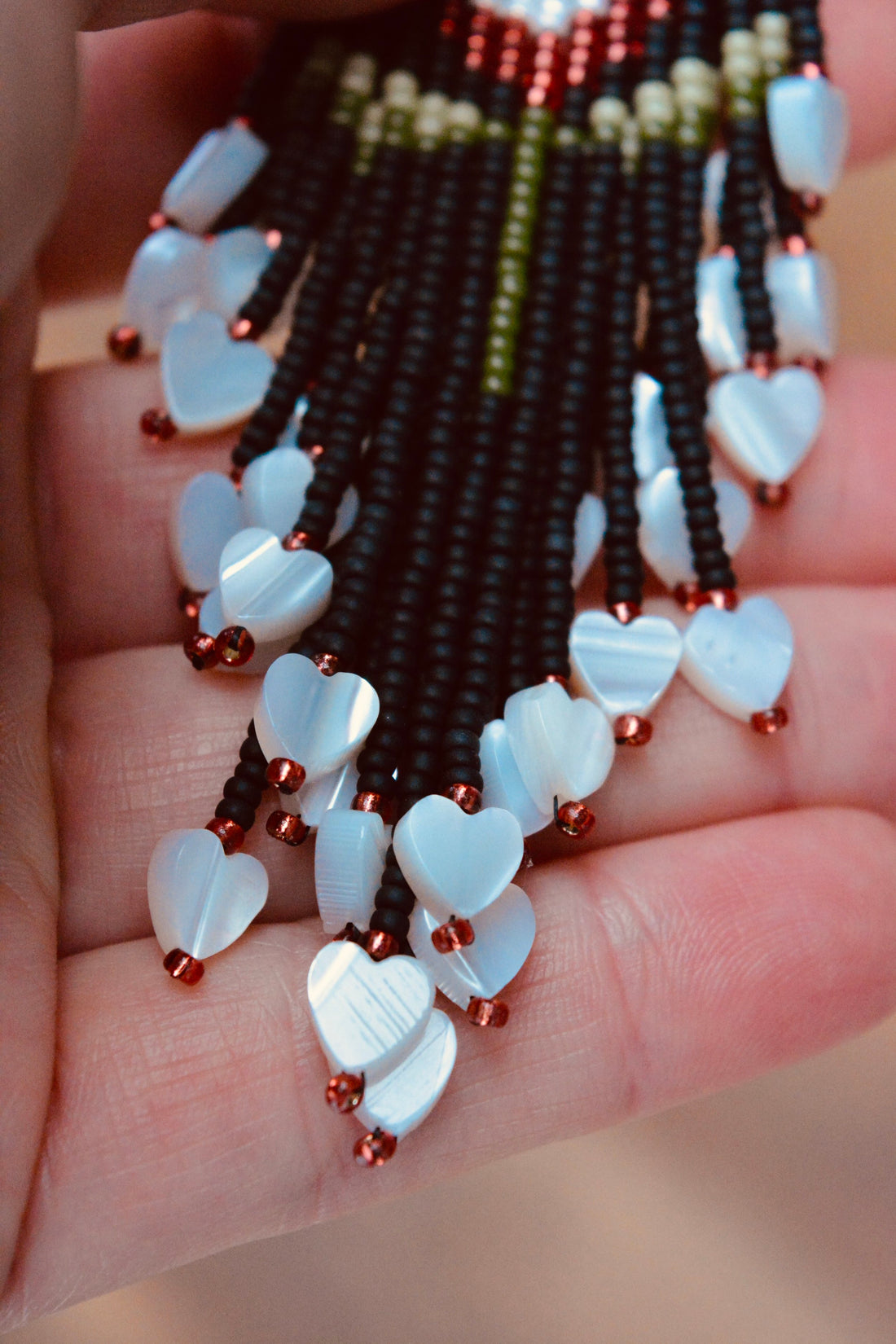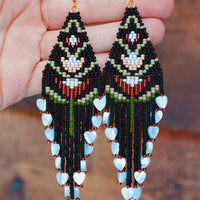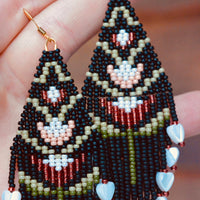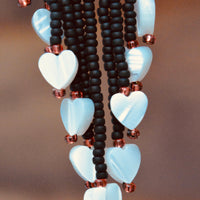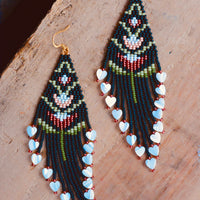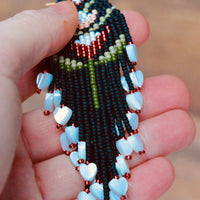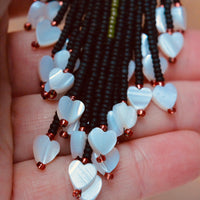 Valentines Day Bouquet - Mother of Pearl
What's more romantic than an eternal bouquet of flowers dripping with hearts!?
Tipped with 30 Grade A Mother of Pearl hearts, these earring hang 5.25 inches long and weigh approx. 2oz each. The hooks are 22k gold fill and friendly to sensitive ears.