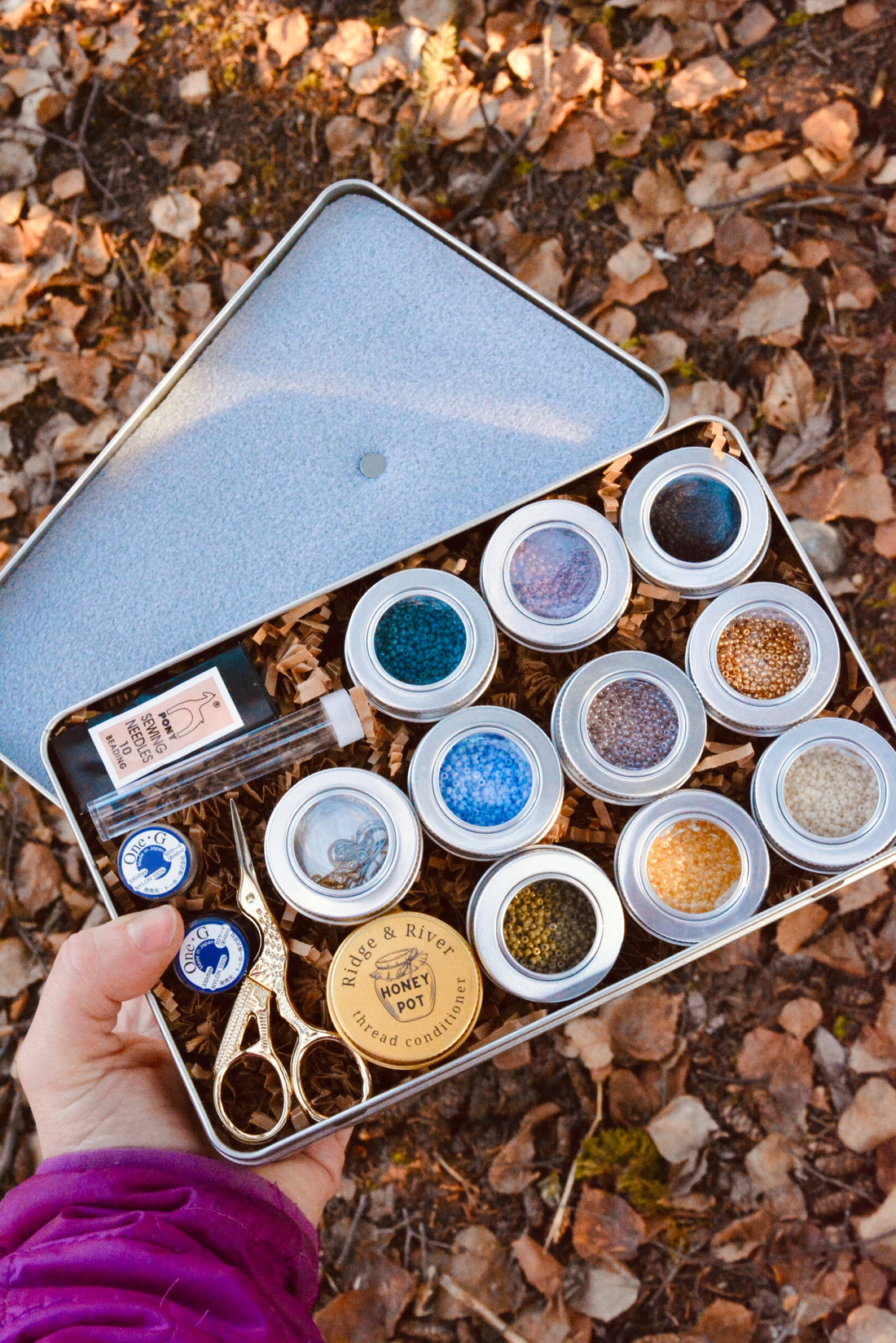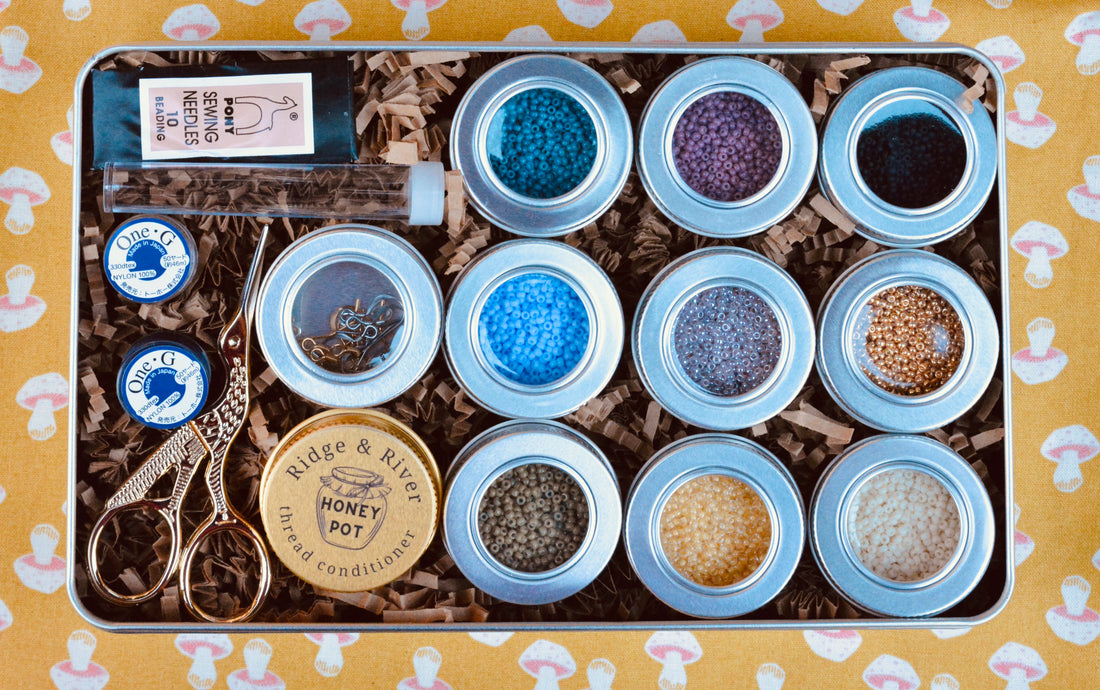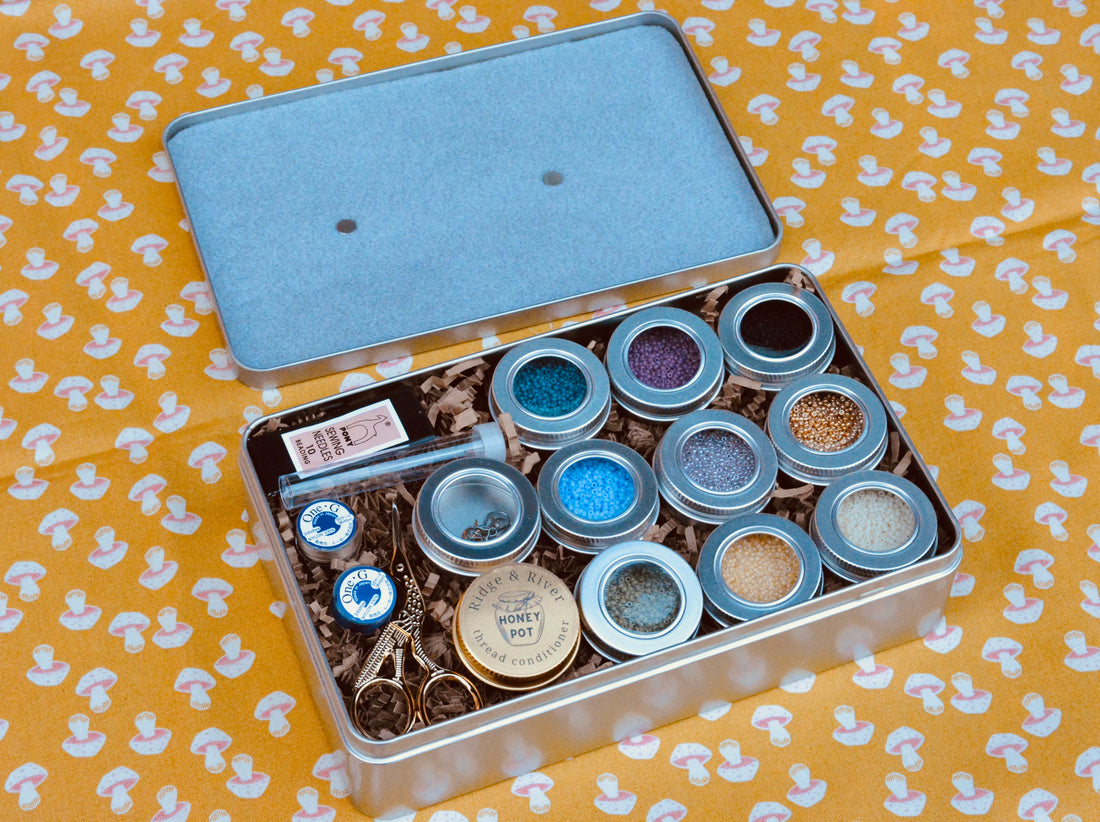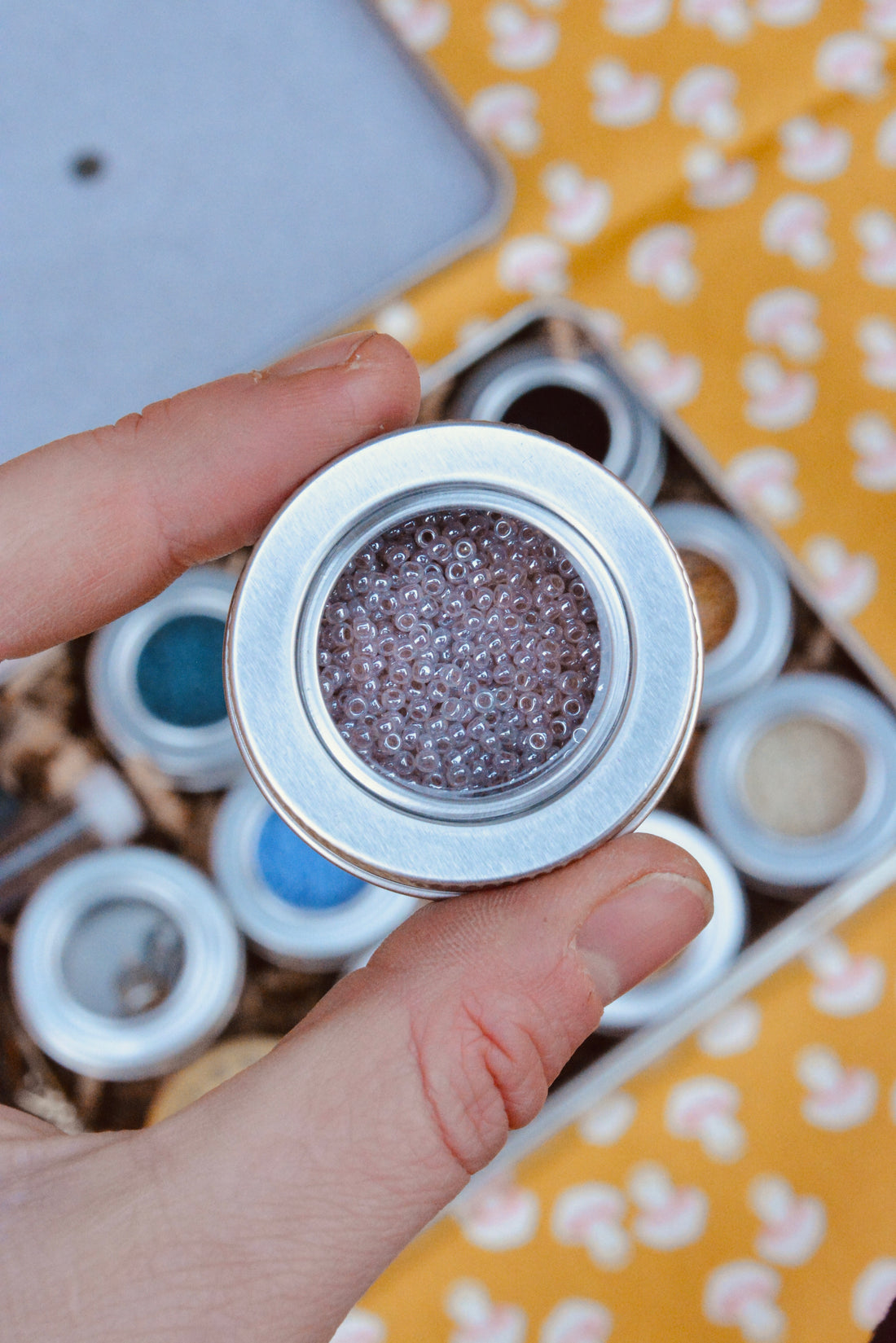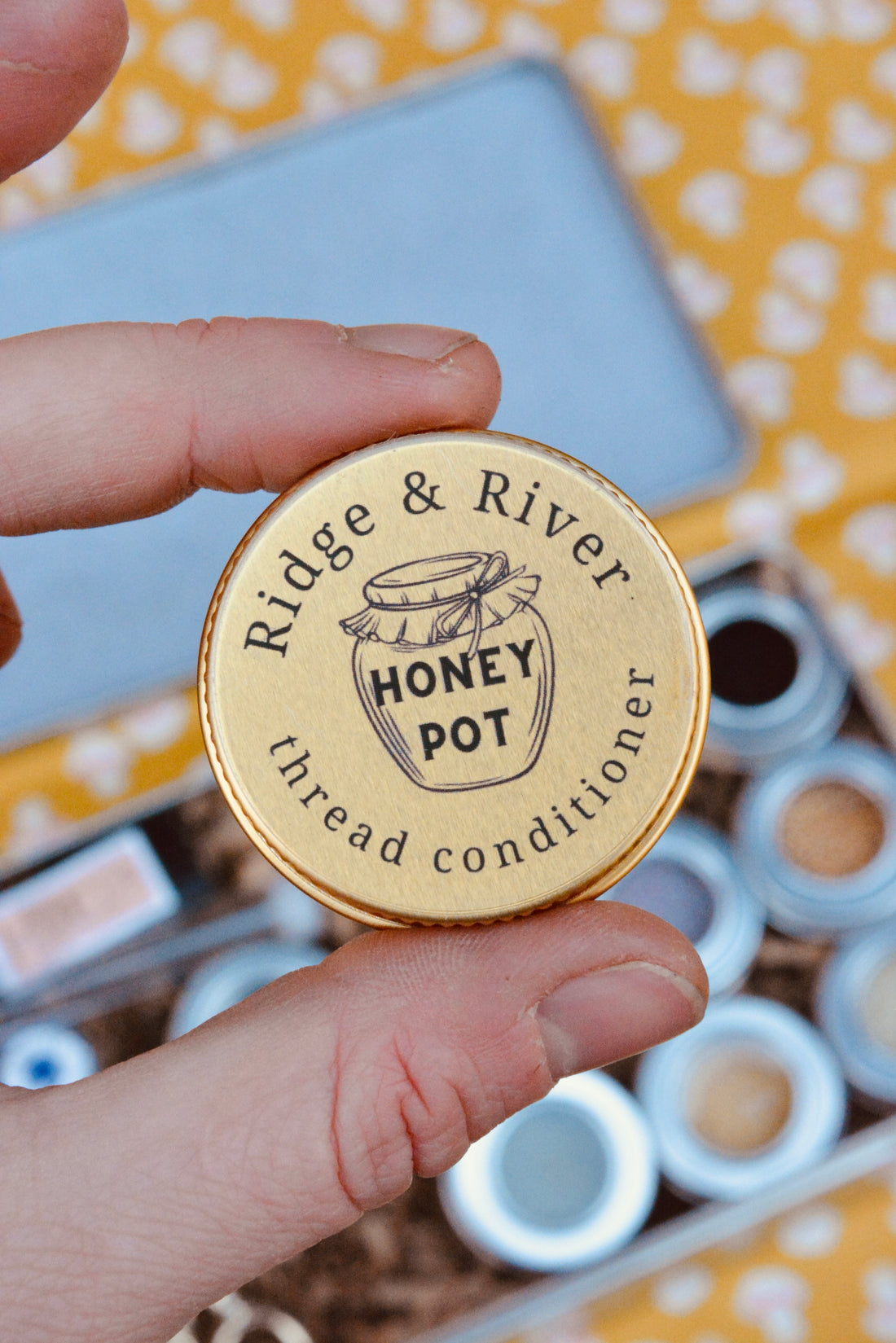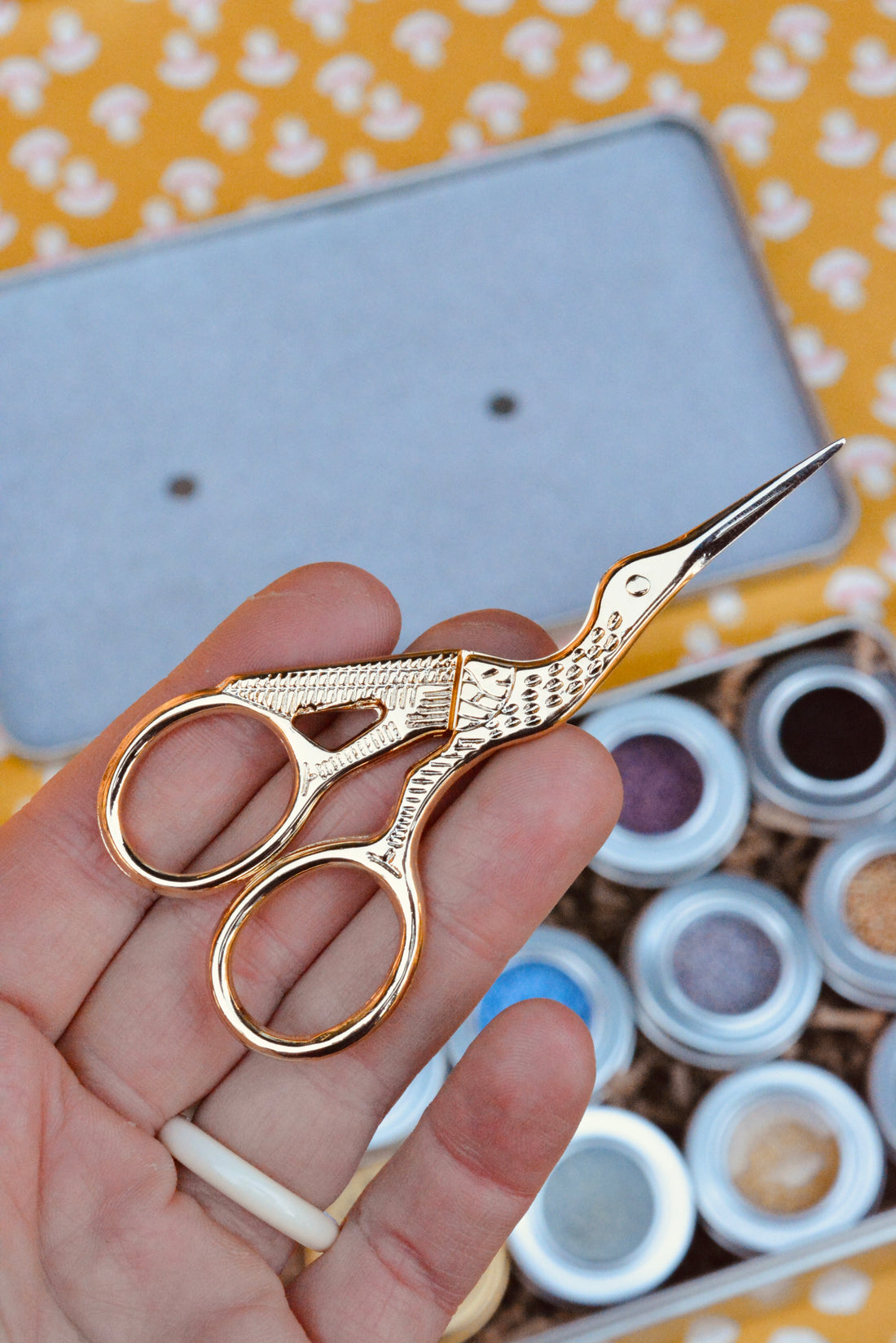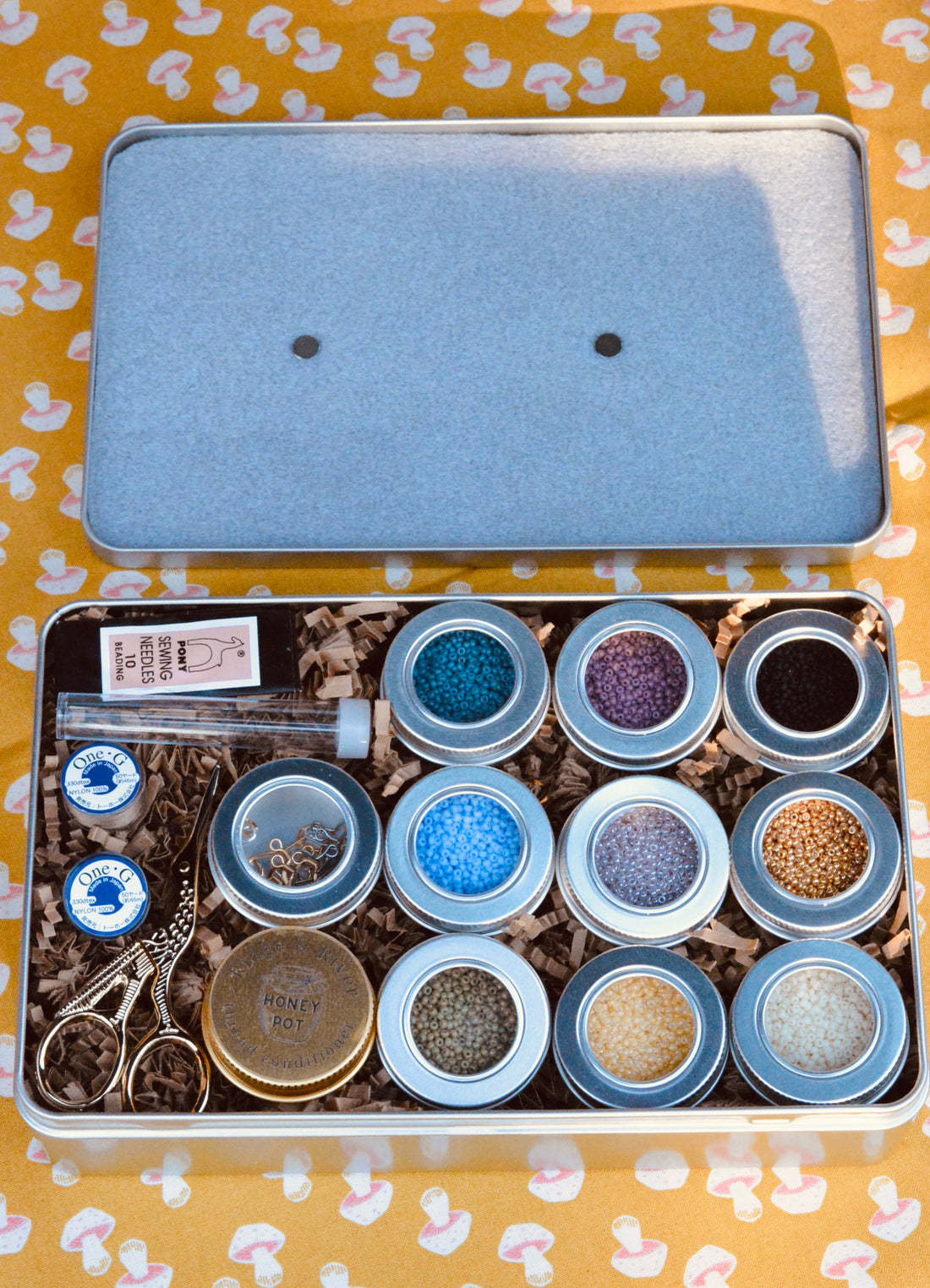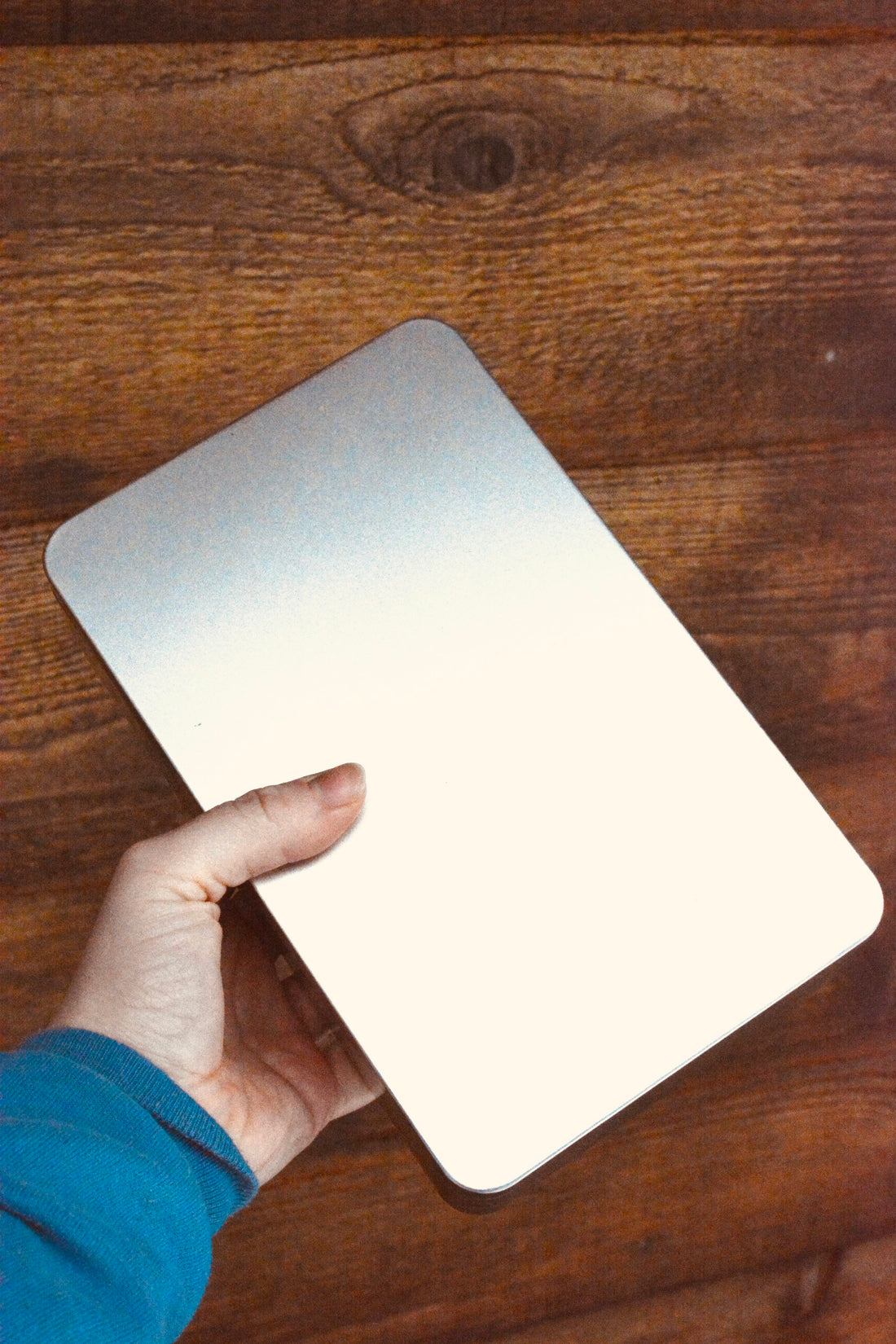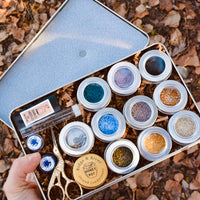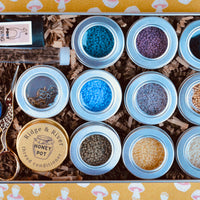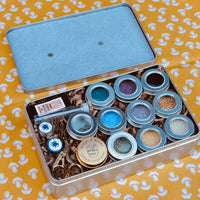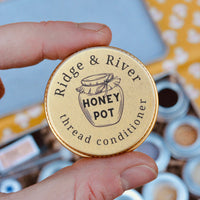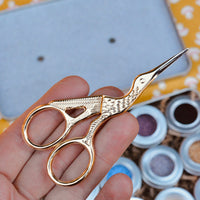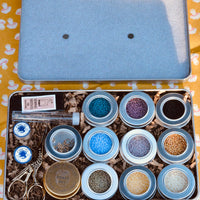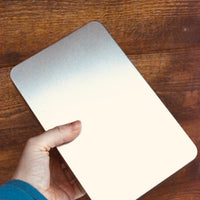 Everything you need to bead, tucked into a travel box! UPGRADED :)
Figuring out what supplies to purchase is one of the hardest part of starting to learn a new craft (and most expensive!). Lucky for you, I've wasted lots of money on trying pretty much every type of beading supplies out there so you don't have to! These are all my go-to, tried and true supplies that I use to bead with every day.
Here's what's in the kit (and whats new!):
NEW: 9 travel tins of 11/0 Miyuki Round bead colors that I love (may vary slightly but will be very similar to the colors shown here)! Each tin comes with 13g of beads. These tins have secure screw-top lids with a clear window, letting you easily see your beads and use them without having to dump them out. They have a max capacity of approx. 22g. ***The Travel Kit Box fits 30 bead tins PERFECTLY. Additional bead storage tins can be purchased separately if you wish to expand your storage! The findings tin and Honey Pot are the exact same size, letting them slot in seamlessly. 

25 Size 10 Pony Needles + storage vial

2 One G Thread Spools

Honey Pot Thread Conditioner

22k Gold Plated and Surgical Steel/Silver Findings (enough to make 6 pairs of earrings total)

Tin for storing findings

Vintage Crane Thread Scissors

Travel tin box

Lid that doubles as a bead tray

Bead mat that fits snuggly into the lid tray. Removable with magnets to fasten it to the lid when in use or packed up. Magnets double as needle holders.

Code to download my Tips & Tricks PDF for free. This digital download is a collection of I have learned over the years that I feel make the biggest difference in the quality and look of my work.
Please note that in order to keep these kits affordable, instructions on how to bead/beading patterns are NOT included in kits. All bead mats are cut by hand (by me!), please allow for slight differences in appearance and color.
This kit is designed for beginners looking to jump into beading or beaders looking for a convenient travel set up!
Happy Beading :)
<3 Shaina
* smol bear approved - you'll get a sticker to prove it ;)