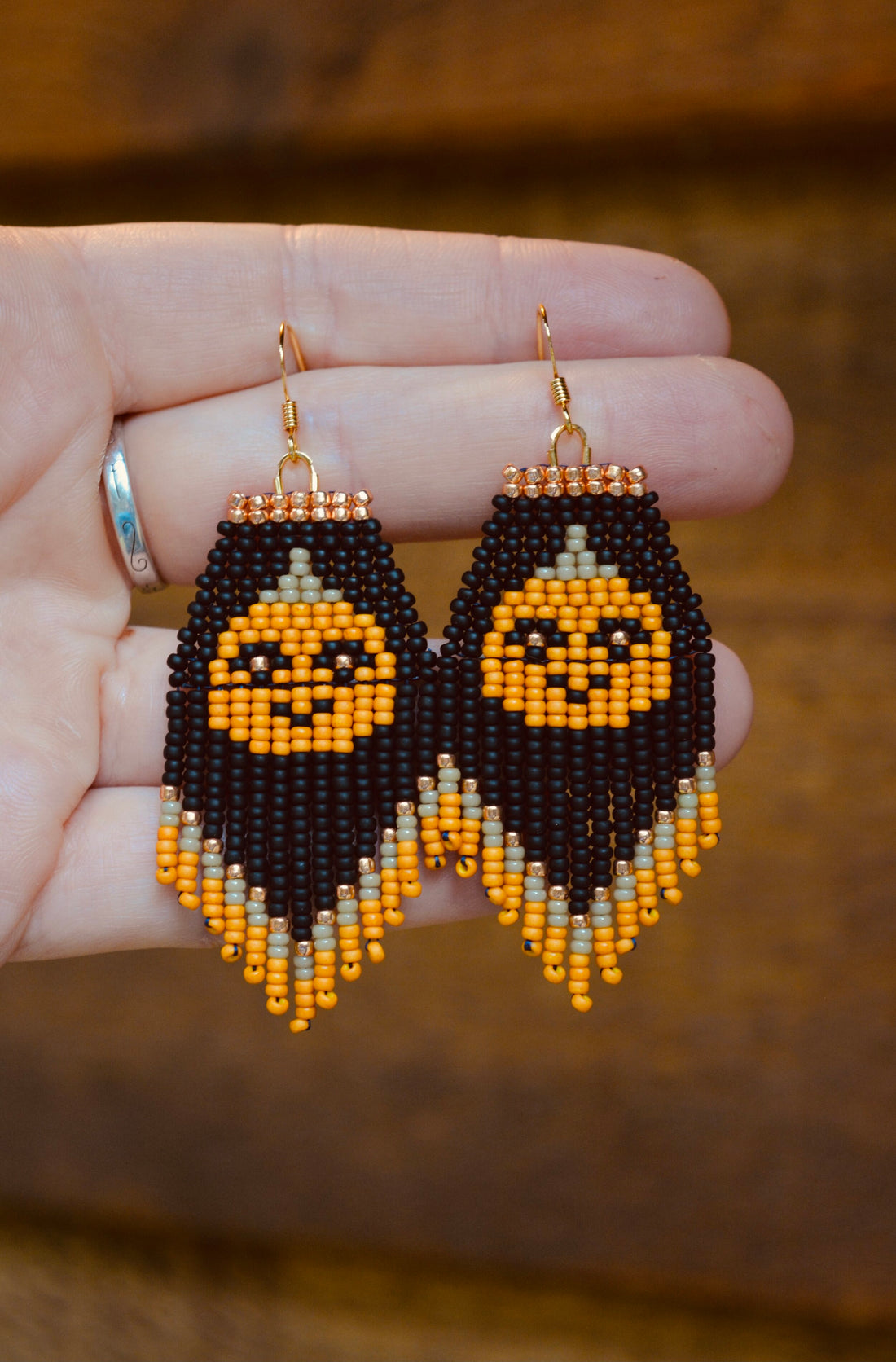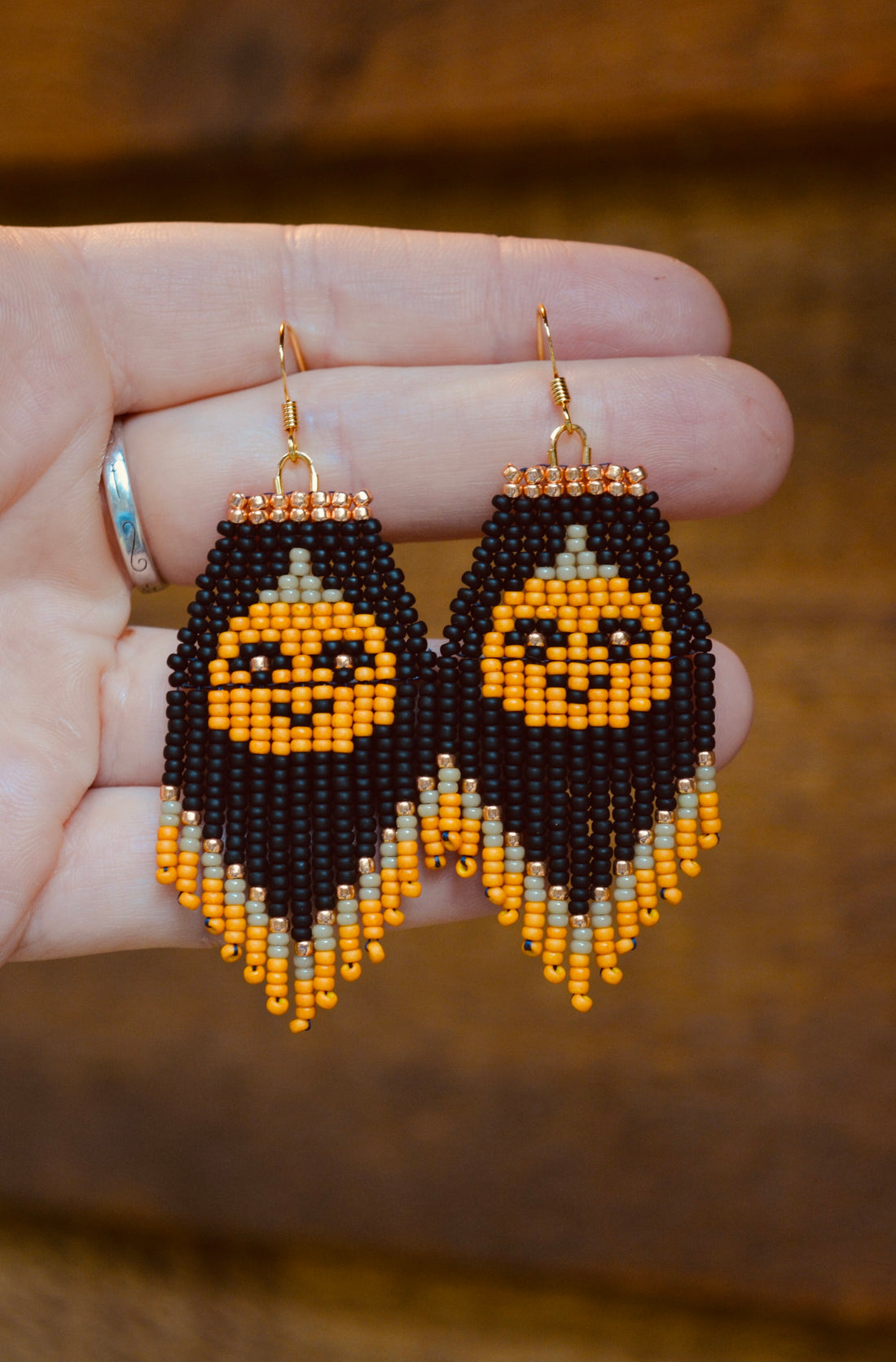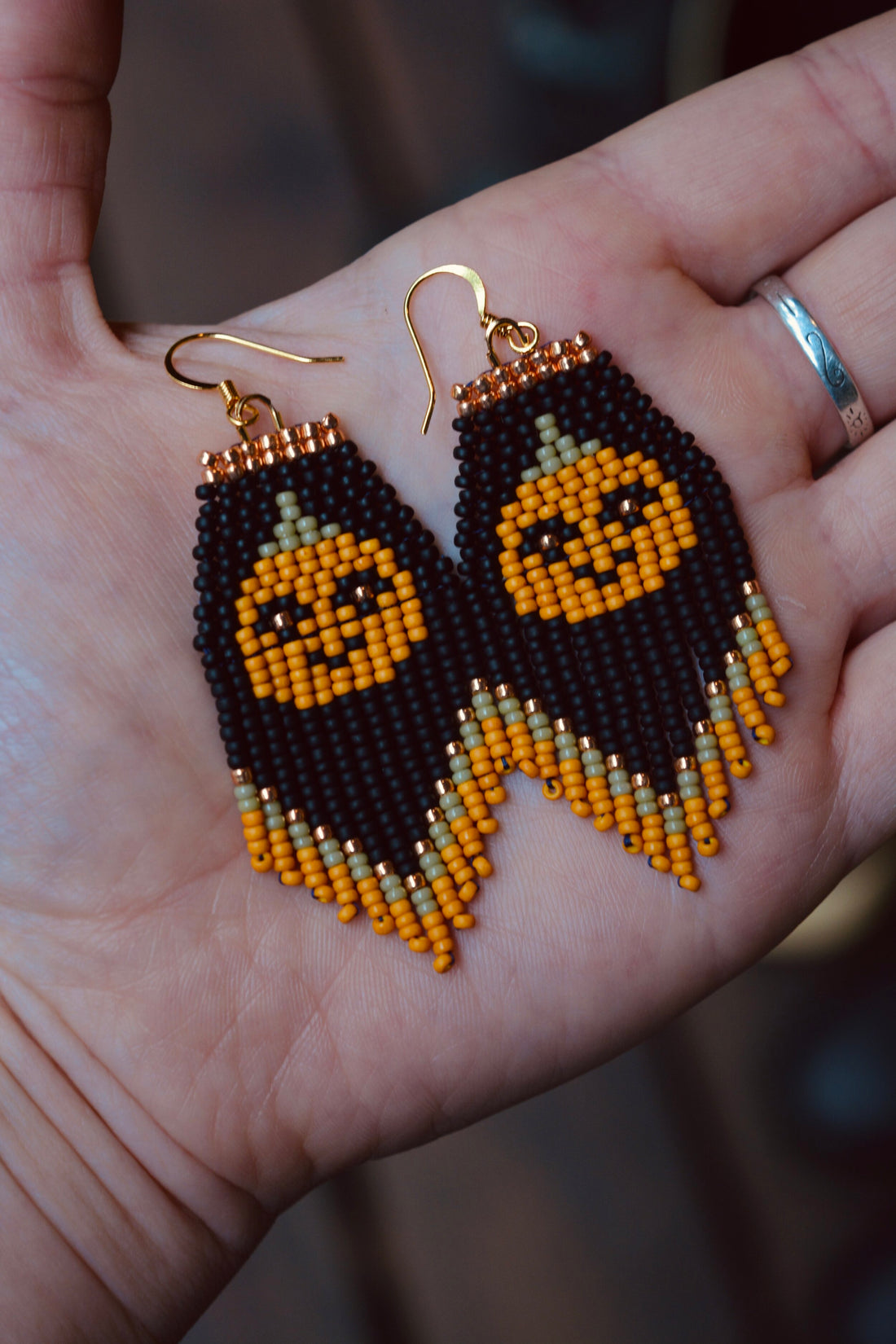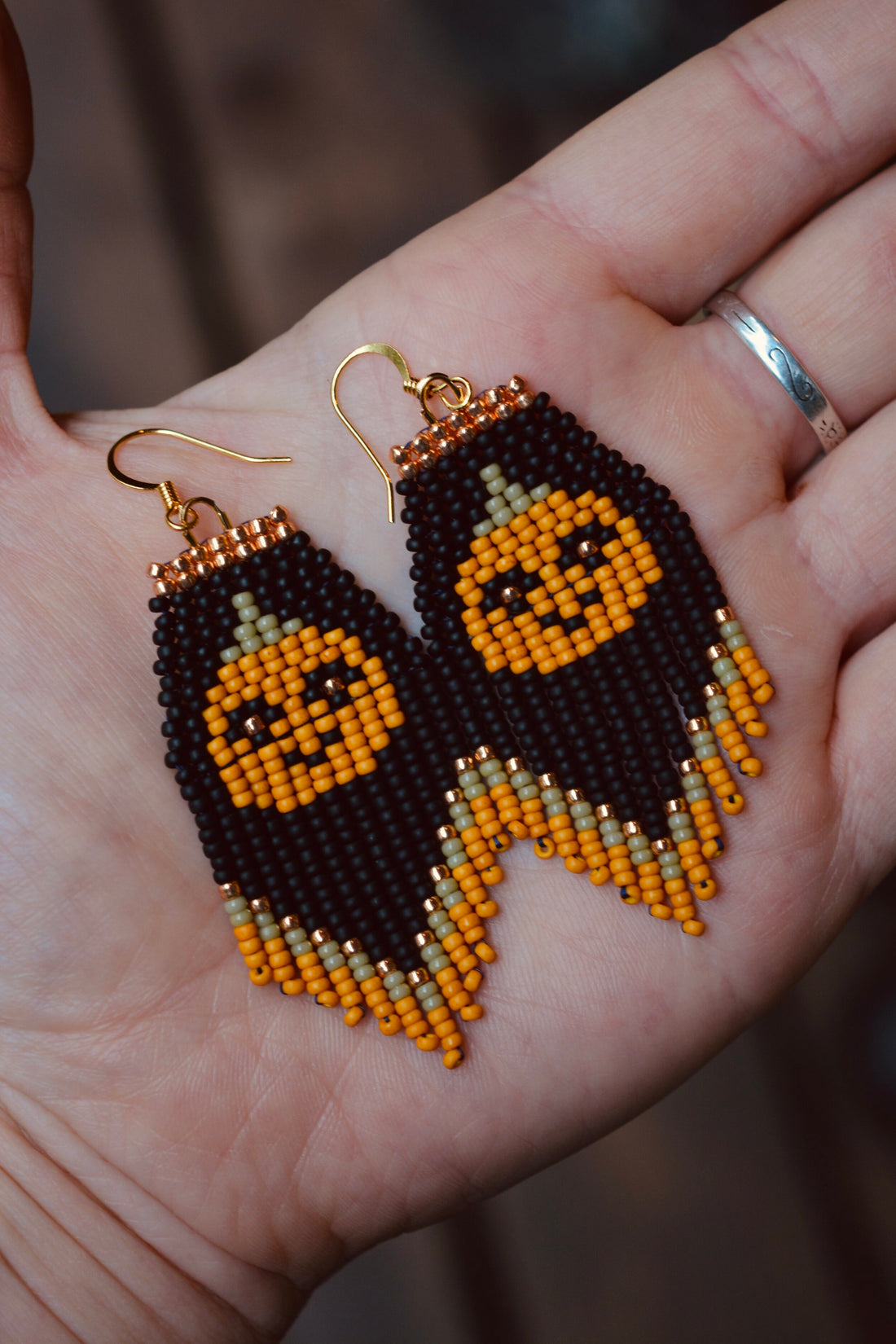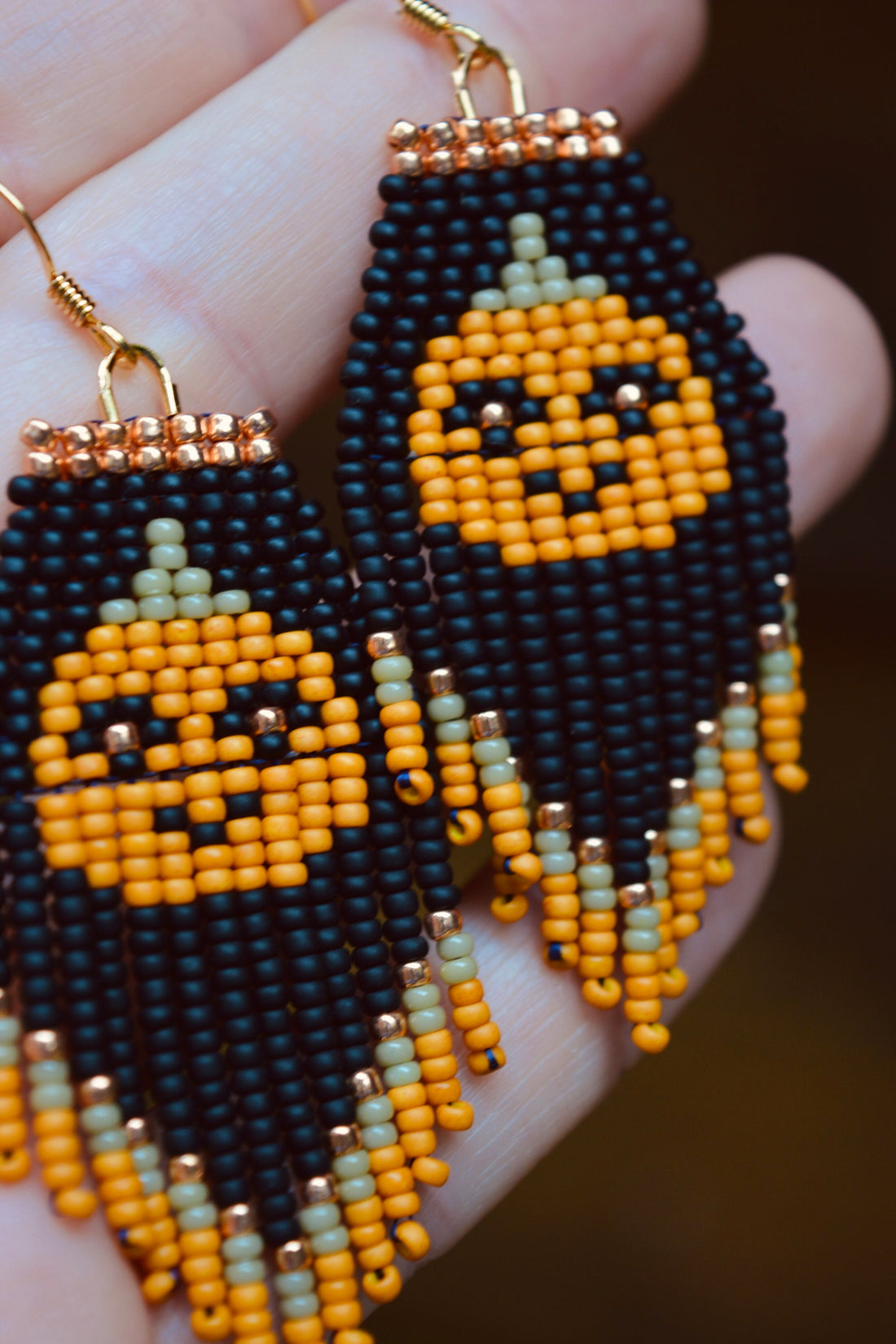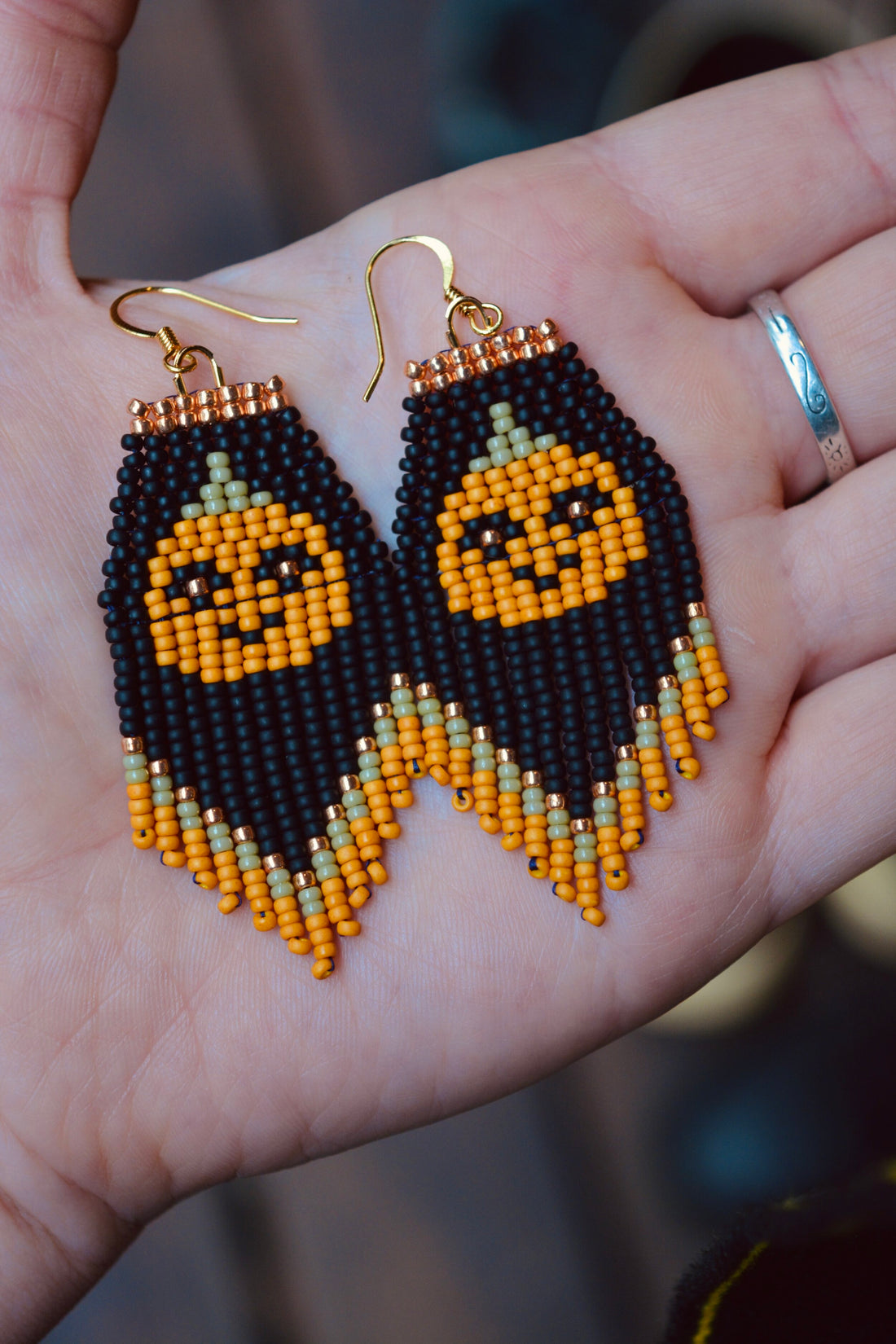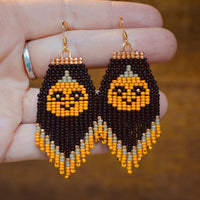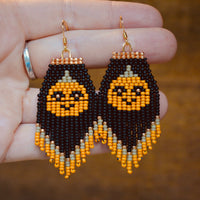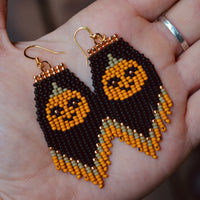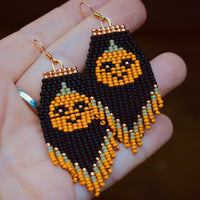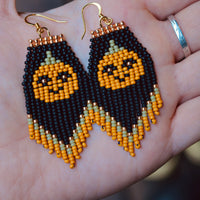 These adorably scary pumpkins are staring stright into your soul with their eyes made of dead flowers and that spooky smirk.
The Pumpkin Earrings weigh less than .5 oz and hang just over 2.5 inches long, making them comfortable for every day wear (because every day is a spooky day).
The ear wires are 22K gold fill and friendly to sensitive ears.