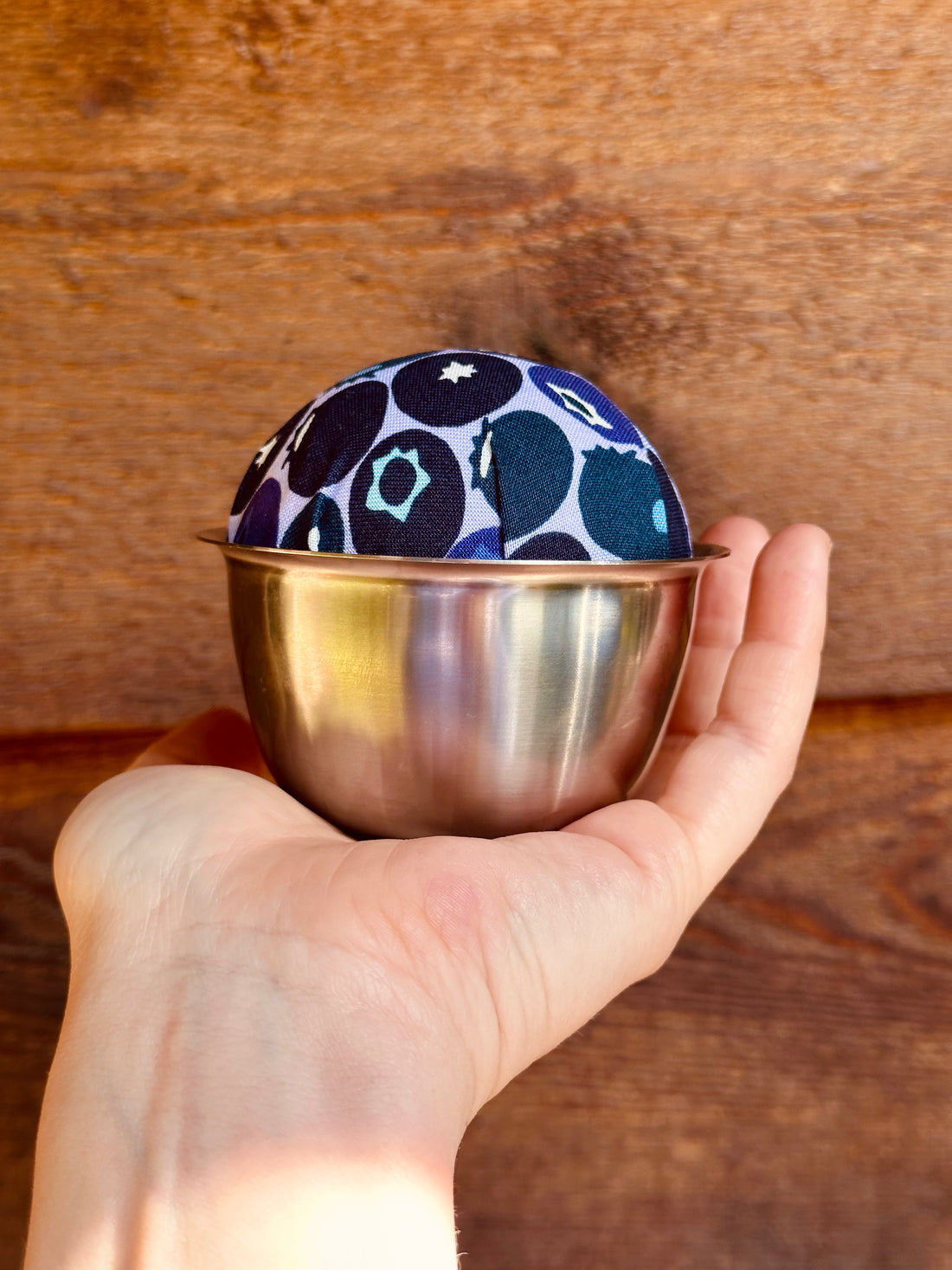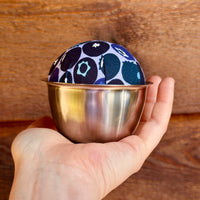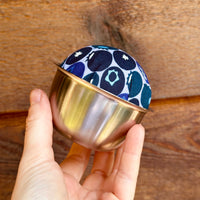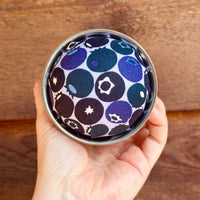 Blueberry Bowl Pin Cushion
Re-purposed teeny tiny steel mixing bowl with with a hand-sewn, triple-layered pin cushion nestled inside. As close as you can get to sticking your needles in a real bowl of blueberries sitting on your kitchen counter!
This pin cushion is one of a kind and can not be re-created due to the nature of working with re-purposed materials :) Please note that there may be small blemishes on the cup/bowl due to it having been used and loved before its time as a pin cushion.