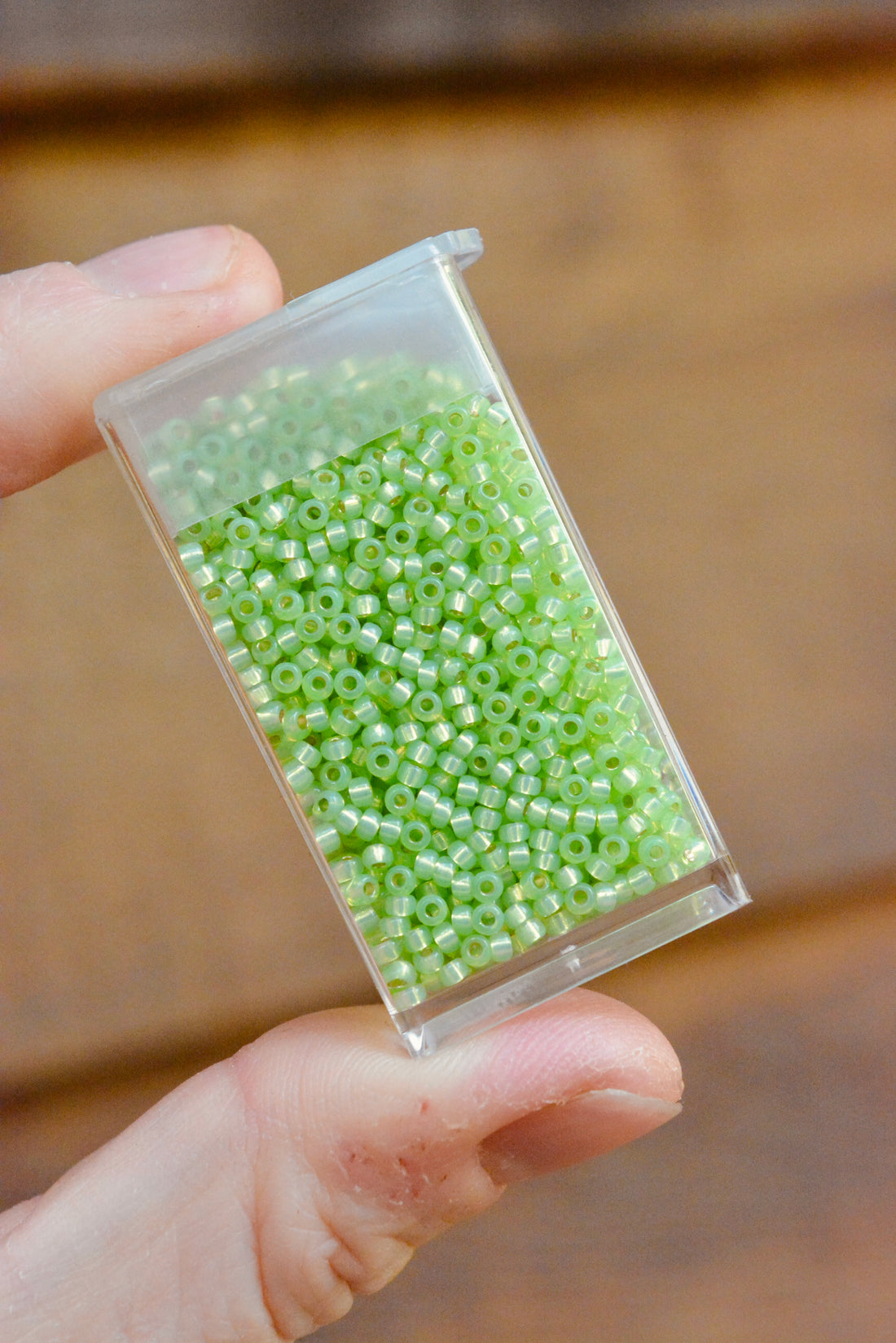 Approx. 13g of size 11/0 Miyuki Round Rocailles in Lime Opal
Miyuki is the oldest seed bead manufacturer in Japan. These glass beads are considered the standard for glass beads due to their quality, color brilliance and uniform shape.
Please note that these beads come in labeled baggies as a default to reduce plastic waste :) You may add on an empty plastic container (as pictured here) for storage if preferred, but we encourage folks who have their own bead storage set-ups to forgo this option.