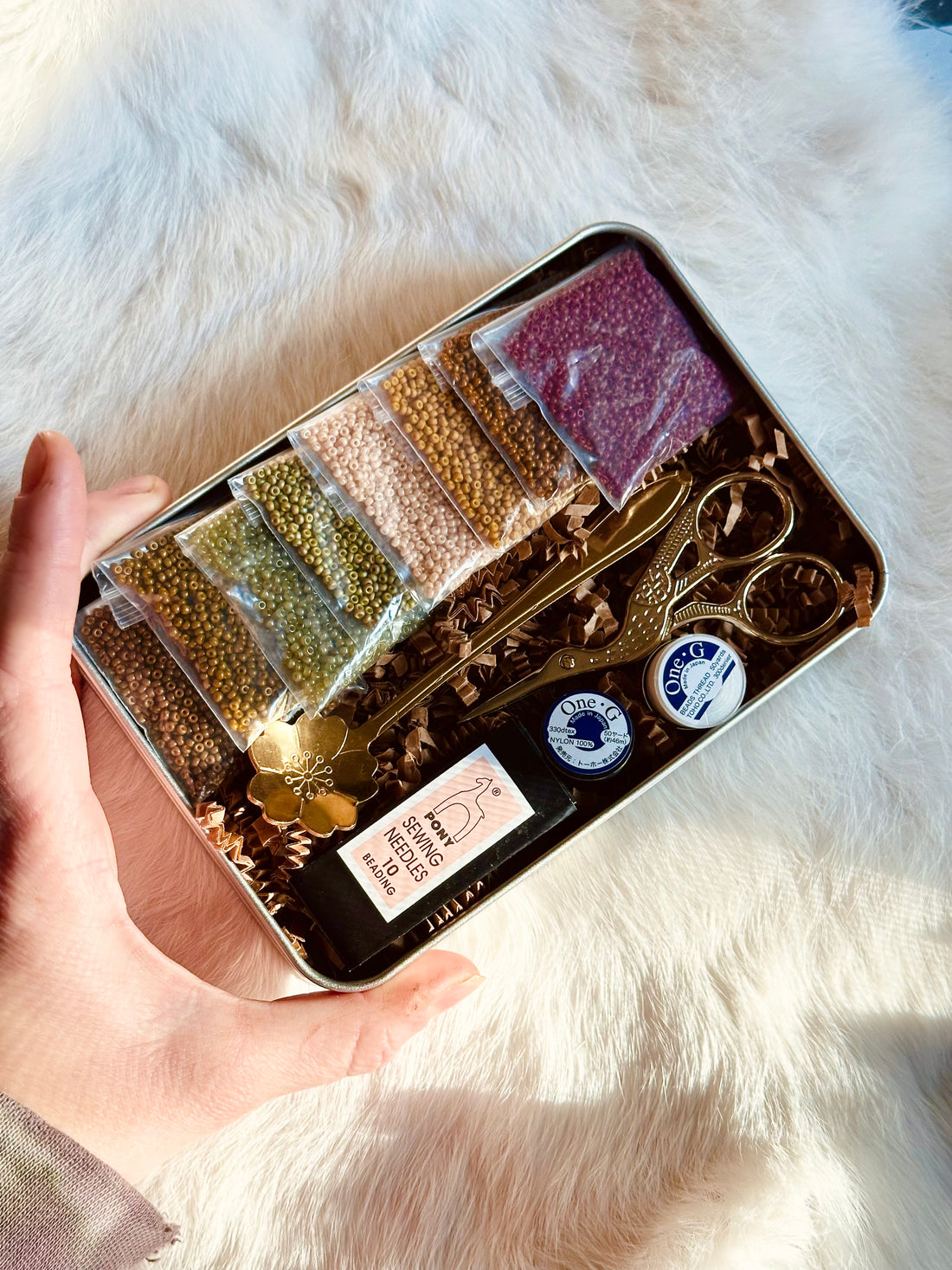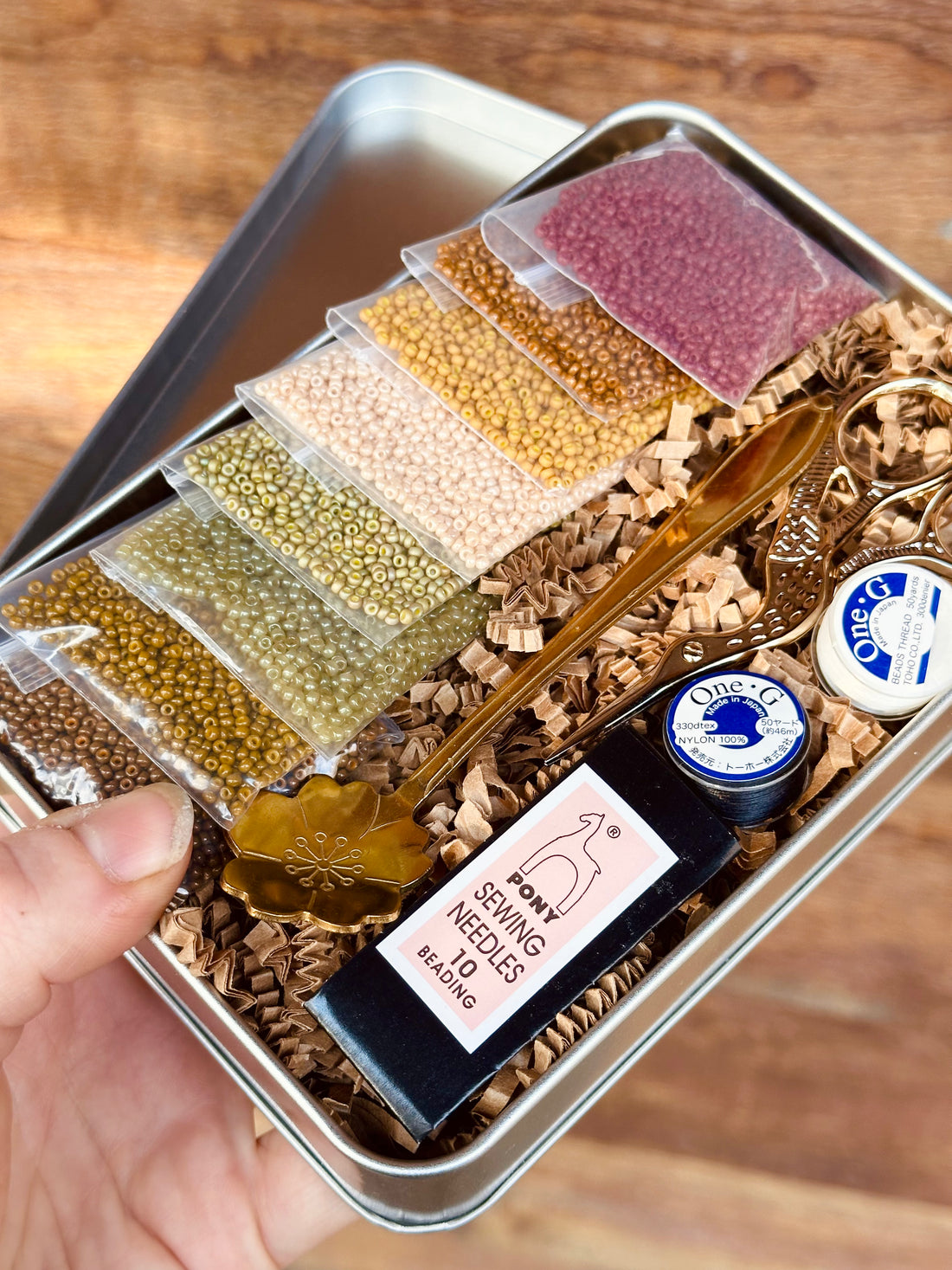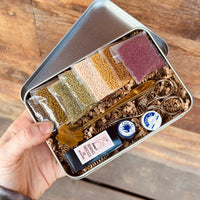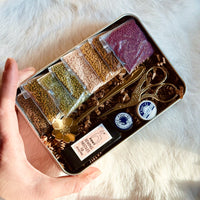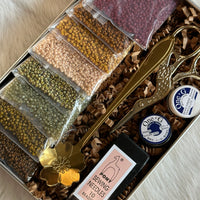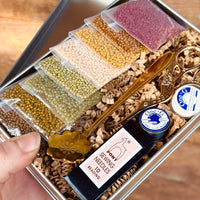 Earth & Moss Mini Travel Bead Kit
Inspired by the Travel Bead Kit, Earth & Moss Mini Bead Kit is perfect for those who either want to dip their toes in with the bare essentials or for established beaders looking to play with some new beads and tools that they can tuck into a small travel tin! Perfect for on the go or cozying up at home.
Included in kit: 
8 colors of size 11/0 Miyuki Round seed beads (13g each) 

Opaque Red Brown 
Duracoat Opaque Sienna 
Matte Opaque Mustard
Light Caramel Ceylon 
Matte Opaque Light Olive Luster
Transparent Olive Luster
Duracoat Opaque Spanish Olive
Duracoat Opaque Cognac 

Golden Flower Bead Spoon
Vintage Crane Scissors 
Size 10 Beading Needles - 25 pack 
2, 50yd spool of One G Thread in black and white 
A cute lil travel tin with a lid ready to go on all your adventures!
If you're looking to complete this little beading set up, I would recommend adding a Bead Mat and Honey Pot Thread Conditioner!